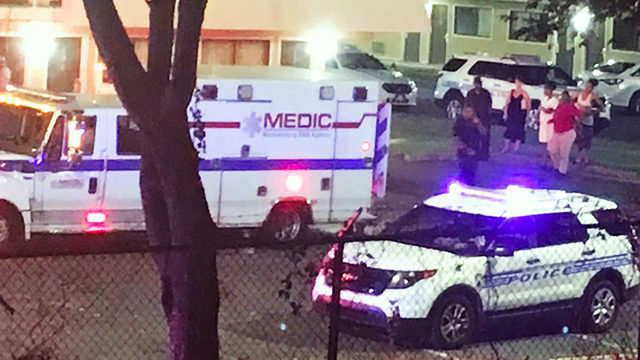 CHARLOTTE, N.C. Aug 4 2017 - Police are investigating after they said a security guard shot a man at a north Charlotte motel overnight.
Investigators told Eyewitness News that two women asked a security guard for help after they said a man assaulted them inside one of the motel rooms.
Officers were called to the Travel Inn on Reagan Drive just after 1 a.m. after they said the security guard confronted the man in question in the parking lot, but that led to a fight between the two men, resulting in the security guard shooting the man.
That man was taken Carolinas Medical Center with serious injuries.
Channel 9 was the first station on the scene and could see crime tape up throughout the back parking lot of the motel as detectives collected evidence and spoke with witnesses.
Police have not said whether the guard will face charges, or if the man that was shot will be charged for the alleged assault.
The area is a spot police have been targeting to prevent violent crime.
Sugar Creek Road and Interstate 85 have seen a lot of criminal activity, a lot of it happening within the past eight months.
In May, police were investigating a homicide at the motel. Bobby Wesley was shot and killed inside one of the rooms.
About a month later, police said a 16-year-old was involved in Wesley's death and the teen is facing several charges, including armed robbery.
In January, a 14-year-old boy and a Liberian store owner were also killed in the North Tryon Division.
Shortly afterward, CMPD launched "Operation Avalanche" to help prevent more violent crime from happening. They pulled in extra officers to the North Tryon Divison in an effort to increase their presence in the area.
Police can't do it all though, especially when it comes to the motel, which Channel 9 found out had been violating a court order this year. Authorities said the motel knowingly allows crimes like drug activity and prostitution to take place on the property.
That case will be in court next month.