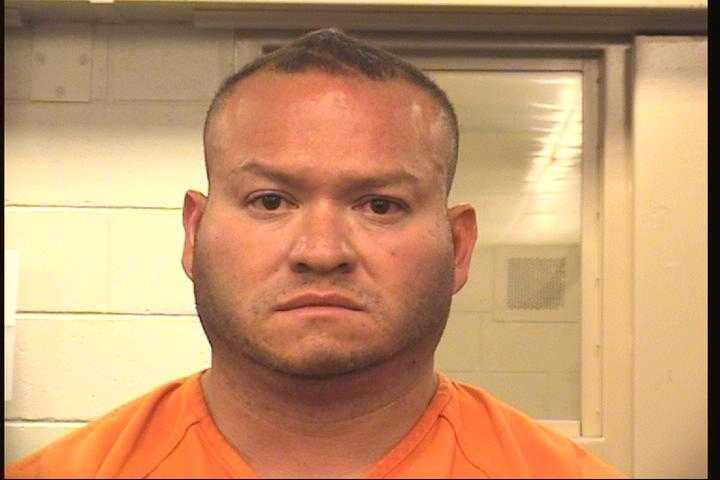 ALBUQUERQUE, N.M. July 14 2017
An officer responding to a domestic violence incident was shot Wednesday night.
The suspect in the shooting has been identified as 38-year-old Maximilano Villegas. Sources have confirmed to KOAT that Villegas is a security guard at University of New Mexico Hospital.
Albuquerque police officers responded to the home on the 3900 block of General Bradley Street after a woman called 911 saying she was in a fight with her boyfriend, now identified as Villegas.
When officers arrived the woman was able to get out of the home with two of her children. But police say a third child was still inside with Villegas. Officers tried to make contact with the man and child, but after receiving no response they set up a perimeter and called for backup.
According to APD that's when Villegas exited the home's garage with a rifle and the child.
He let the child go and went back into the home, still armed with the rifle. Officers tried to get Villegas to come out, but he refused and a SWAT team was called out.
Villegas started firing shots from inside the home and one of those shots hit an officer in the shoulder.
That officer was transported to a local hospital and is expected to make a full recovery.
Villegas was taken into custody just after 3 a.m. and is facing charges including false imprisonment, child abuse, aggravated battery on a police officer and a misdemeanor domestic violence charge.
UNMH has released the following statement regarding Villegas' arrest:
"Maximilano Villegas was hired as a Security Officer for UNMH on October 13, 2014. He has been placed on unpaid administrative leave.
All Security Officers and all employees who come into contact with patients are required to undergo a criminal background check.
Our hearts go out to the officer injured in the line of duty and we are all praying for a complete and speedy recovery."