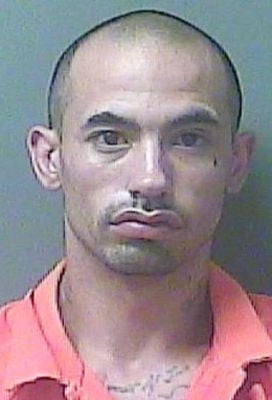 MICHIGAN CITY IN July 24 2017
— When Blue Chip Casino security received a call about finding a missing pop can with cash stored inside, they did not expect to find anything illegal.
But that's what they got, at least according to law enforcement officials.
According to a report from the La Porte County Drug Task Force, on July 14, the Michigan City Police Department and the Task Force arrested Roddi Boesel, 30, after being called to Blue Chip Casino to investigate a RC brand pop can with a hidden compartment.
Sgt. Darren Kaplan, and officer Andy Paull were the first law enforcement officials to arrive. The hidden compartment was initially believed to contain cash, but was later allegedly found to contain a substantial amount of illegal drugs. Detective Kyle Shiparski of the La Porte County Drug Task Force led the investigation that led to charges being brought against Boesel.
During the course of this investigation, suspected cocaine, heroin and marijuana, along with various items of drug paraphernalia and ammunition, were seized.
On July 15, evidence was presented to Judge Michael Bergerson, and probably cause was found to charge Boesel with dealing cocaine, a Level 2 felony, dealing in a narcotic drug (heroin), a Level 4 felony, and dealing marijuana, a class A misdemeanor.
Boesel is being held at the La Porte County Jail on a $50,000 cash-only bond.
"This investigation and subsequent arrest is directly attributed to the positive working relationships that we continue to have with our local businesses as well as the positive relationships from our local and federal law enforcement partners," said Michigan City Police Chief Mark Swistek in the release.