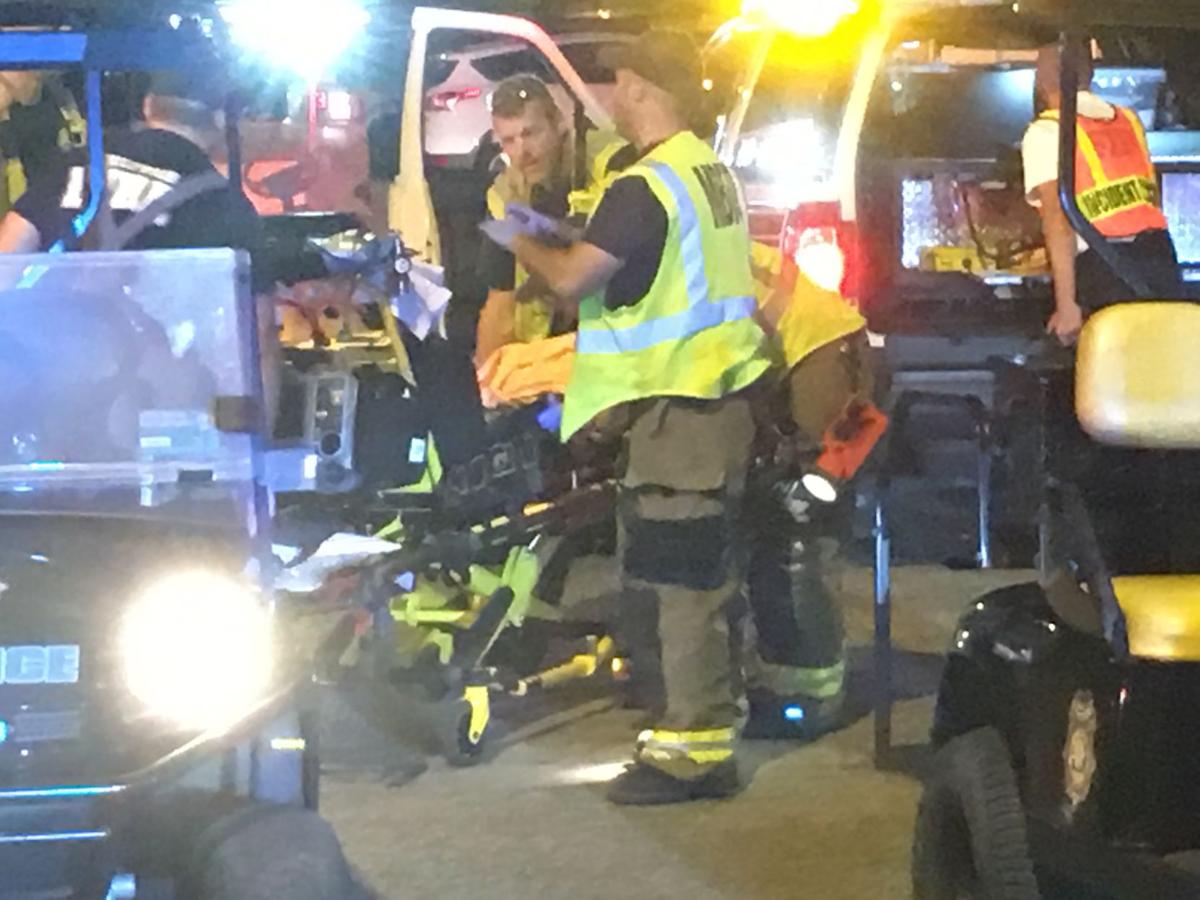 Myrtle Beach SC June 18 2017 Shots rang out just before 1 a.m. Sunday morning at the corner of Ocean Boulevard and 4th Avenue North in Myrtle Beach.
Eyewitnesses told the Herald that a large group of people were walking south down Ocean Boulevard when a fight broke out.
Moments later shots were fired hitting several victims including a law enforcement officer, according to several eyewitnesses.
Myrtle Beach police spokesperson Lt. Joey Crosby said the police were still sorting through the details of the shooting at 3 a.m. but there had been no report of an officer being hit.
Crosby said an armed security guard shot the suspect, who then fled in a carjacked vehicle.
Officers have located the vehicle and detained a person of interest, police said.
"Several people have been transported to the hospital for treatment with non-life threatening injuries," Crosby said. " To clarify, no officer was shot or injured during this incident. A patrol car was struck by rounds."
As dozens of police cars converged on the scene, several victims were seen being loaded onto ambulances. One unconfirmed report said at least 6 people were hit by gunfire.
A couple from Spartanburg said they thought they heard fireworks just outside their door and when they looked out, they realized that it was shots being fired.
Another witness, John Reeves said he and his wife had watched a large group of people walking southward in the boulevard and the group grew as they went along.
"I told her this wasn't going to turn out too good," Reeves said. "And then we heard the gunshots and everybody started running and screaming. I can't believe this stuff happens here."