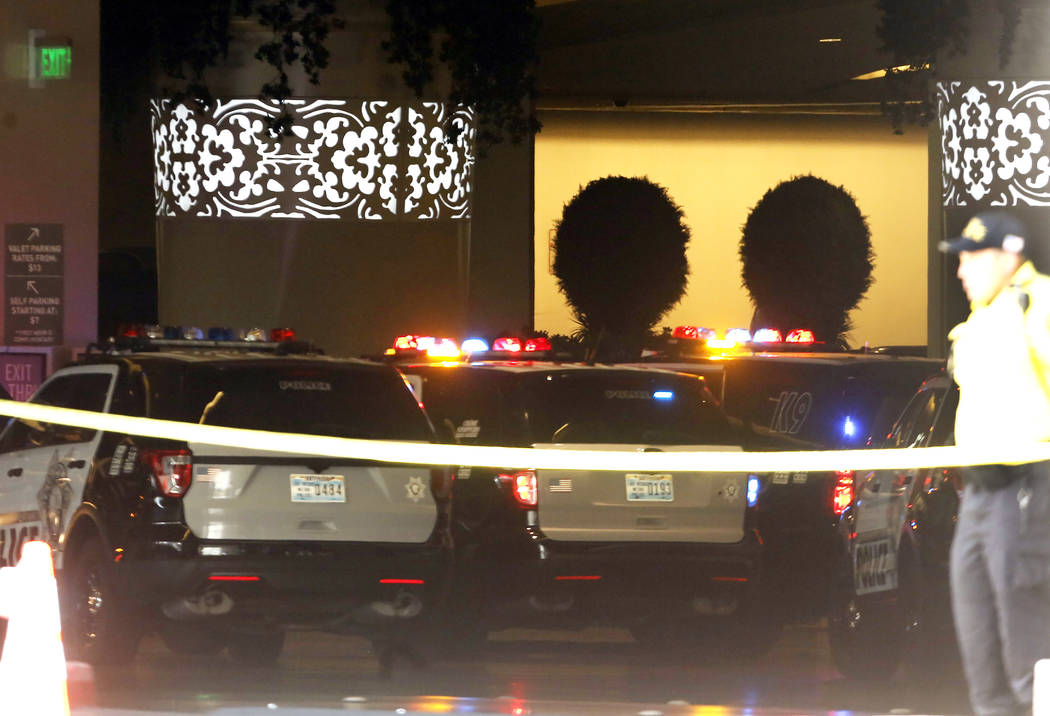 Las Vegas NV June 26 2017 Las Vegas police arrested a man who holed up in a stolen car for several hours Saturday morning in the valet area of the The Cosmopolitan of Las Vegas.
Police responded to reports of a man attempting to steal a vehicle from the valet area at The Cosmopolitan, 3708 Las Vegas Blvd. South, about 9:30 a.m. Saturday.
Officers located the vehicle, but the man inside refused to get out, according to Metropolitan Police Department Lt. Mark Lourenco. Several hours later, they made an arrest, Metro said.
Metro said the valet area was the only area closed off for the barricade — the hotel and casino still operated normally. The Cosmopolitan released a statement on the barricade:
"At The Cosmopolitan of Las Vegas, the safety and security of our guests and CoStars is our first priority. Las Vegas Metropolitan Police Department is investigating an ongoing incident. We are cooperating fully with law enforcement officials and have no further comment pending completion of the investigation."
Review Journal