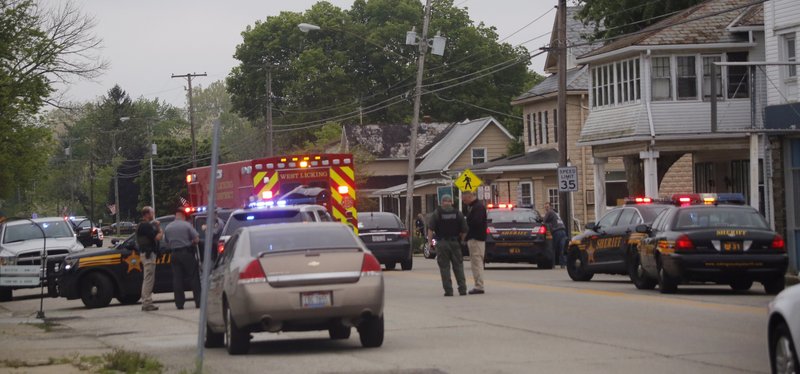 Chief of Police Steven Eric DiSario
Kirkersville Police Department, Ohio
End of Watch: Friday, May 12, 2017
Bio & Incident Details
Age: 36
Cause: Gunfire
Weapon: Shotgun
Offender: Deceased
Chief of Police Steven DiSario was shot and killed while responding to reports of an armed subject outside of a nursing home on Main Street.
As he arrived on scene he notified dispatchers that he had the subject in sight. As he made contact with the subject he was shot and fatally wounded in front of the nursing home. The man then went into the nursing home and murdered two employees.
The subject was also found deceased inside the nursing home.
Chief DiSario had only served with the Kirkersville Police Department for three weeks. He is survived by his expectant wife and six children.
Please contact the following agency to send condolences or to obtain funeral arrangements:
Kirkersville Police Department
135 N. Fourth Street
PO Box 267
Kirkersville, OH 43033
Phone: (740) 927-7766