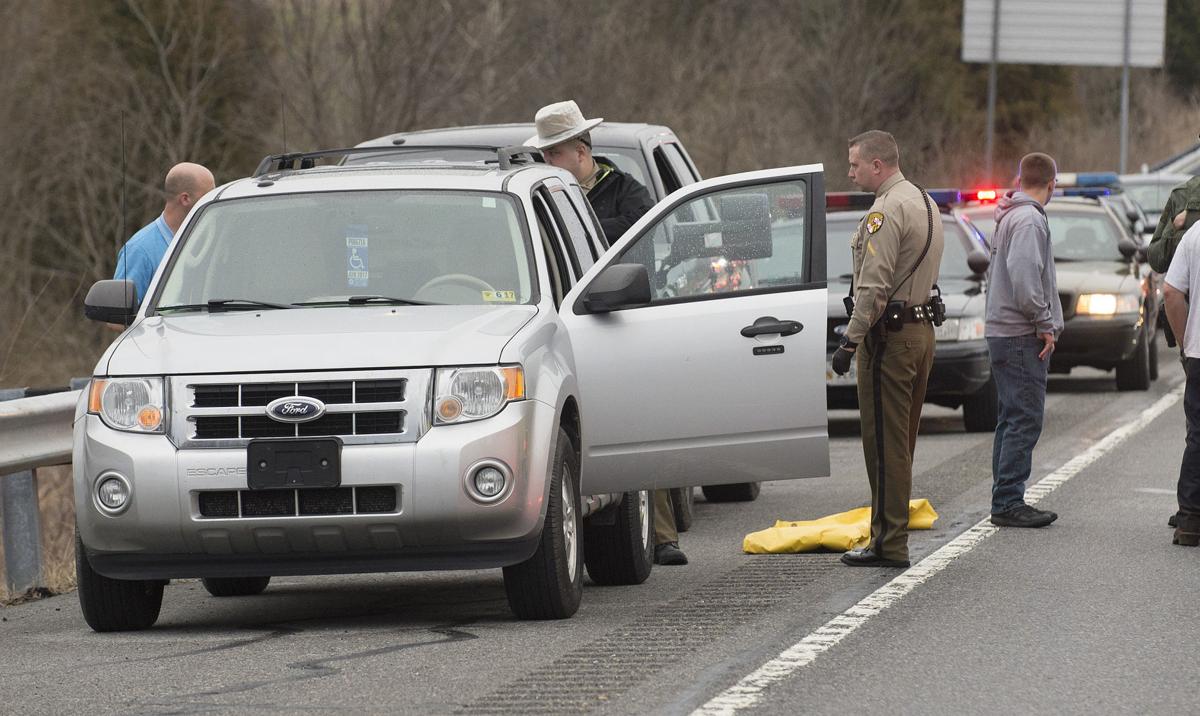 Jefferson MD March 10 2017
Maryland State Police announced assault charges against a West Virginia corrections officer Thursday related to a road-rage shooting on U.S. 340 earlier this week.
Darrell Lee Baker Jr., 26, of the first block of Muddler Court in Martinsburg, West Virginia, faces charges of first- and second-degree assault, having a handgun on his person without a proper license and the use of a firearm in the commission of a felony or crime of violence, according to a state police press release issued Thursday afternoon.
"We are making arrangements for him to turn himself in," Master Trooper Christopher Plumadore said of Baker's pending arrest. "He is currently in West Virginia receiving medical treatment for his injuries, but I've been in direct contact with him to make arrangements to turn himself in."
Baker, a corrections officer at the Eastern Regional Jail in Martinsburg under the West Virginia Regional Jail and Correctional Facility Authority, was identified Wednesday as the shooter in what police described as a road-rage shooting. The shooting happened along the westbound lanes of U.S. 340 near Jefferson at about 4:30 p.m. Tuesday.
The injured man, 52-year-old Sharpsburg resident Paul David Thompson, was flown to the R Adams Cowley Shock Trauma Center in Baltimore with a gunshot wound to his left leg and another to his left foot, according to the reports.
Thompson, who was in critical condition after undergoing surgery earlier this week, was upgraded to serious condition as of Thursday afternoon, Lisa Clough, a trauma center spokeswoman, wrote in an email response to The Frederick News-Post's questions.
Plumadore declined to release additional details on the shooting Thursday.
"It's still an open investigation at this point," the trooper said.
Additional charges could be filed against Baker as the investigation progresses, but Plumadore confirmed that no charges would be filed against Thompson.
"I've advised Mr. Baker that he can file for charges against [Thompson] on his own, if he so desires," Plumadore said. "That option is open to him."
Baker was suspended without pay Wednesday pending the outcome of an investigation, said Lawrence Messina, the communications director for the Department of Military Affairs and Public Safety in West Virginia.
Baker's status had not changed with Thursday's announcement of charges, Messina said when reached for comment Thursday at about 4 p.m.
Anyone with any additional information pertaining to the case was asked to call the Maryland State Police's Frederick barrack at 301-600-4150.