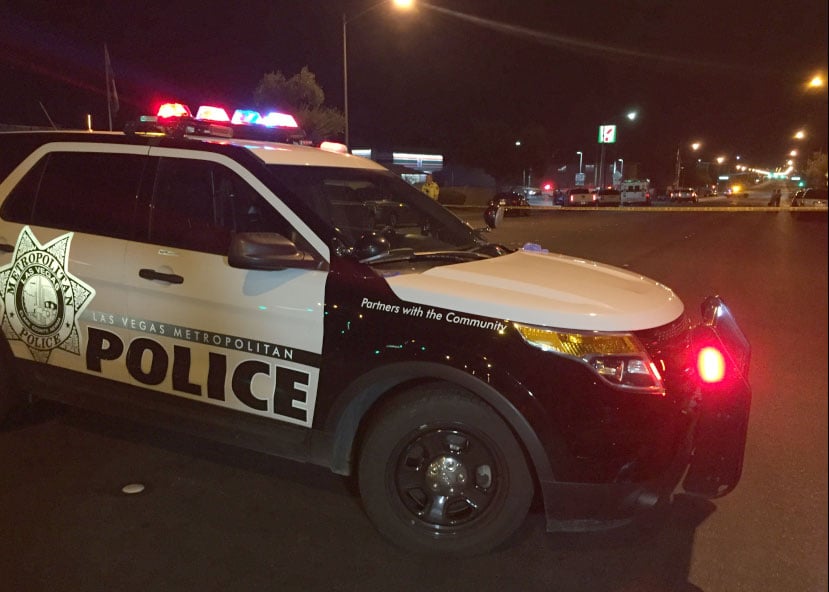 LAS VEGAS NV Sept 13 2017
Las Vegas Metro police said they are investigating a deadly shooting at a 7-Eleven on Sunday night.
Police responded to the incident at the business just before midnight at 4510 East Vegas Valley Drive, near Lamb Boulevard.
According to Officer Jay Rivera, a customer, went to the business to make a purchase when he got into an argument with the clerk. He said the customer then left the store, and the clerk called the "owner."
The "owner" showed up at the 7-Eleven, then the customer returned with "backup," according to Rivera. The two groups continued to argue and at one point, the "owner" shot the customer, identified by the Clark County Coroner's Office as 24-year-old David Barron, at least twice in the chest.
Barron was taken to a local hospital where he was later pronounced dead, police said.
Two men who were with Barron have been arrested on robbery charges. They were identified as Richard Ball and Eric Ball.
Homicide detectives are now investigating whether the use of force was justified.
A man who lives in a mobile home directly next to the 7-Eleven said he heard the gunshots and saw Barron bleeding in the parking lot as soon as he walked outside.
"The guy that passed away was right in front of the ice machine in the parking lot," Rick Miller said. "All of a sudden it was, 'Pop! Pop! Pop! Pop!'... The cops got there before I could even get to my phone."
Miller said he has met the owner of the 7-Eleven and does not believe he was there the night of the shooting.
"He's never here because he owns a whole bunch of 7-Elevens," he said. "I don't know if it was drug deal gone bad, or if somebody did something, or if somebody flipped somebody the bird. I have no idea what set it off... I don't know why an employee would come out into the parking lot. Normally they stay behind the counter and hit the silent alarm."
Staff at 7-Eleven had no comment.