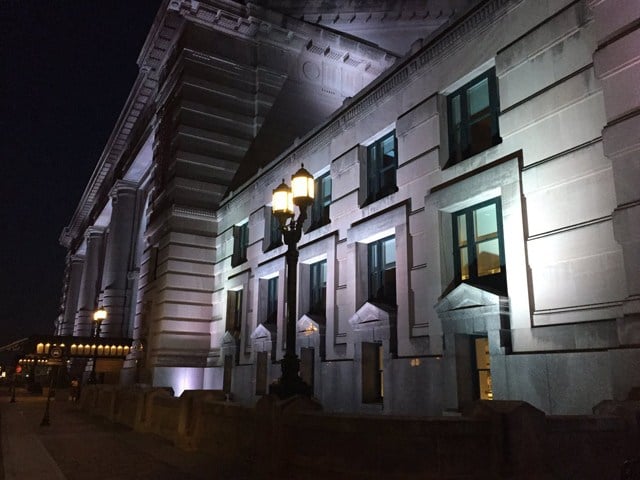 KANSAS CITY, MO Aug 2 2017
Police are searching for a suspect after they say a Union Station security guard was chased by an armed man early Tuesday morning.
The incident happened about 5:20 a.m. outside of Union Station, located at 30 W Pershing Road.
Officers say a man with a gun began chasing the security guard.
The guard was able to make it inside Union Station and was uninjured.
Police say the gunman fled the area.
A patrol car drove through the area looking for the man. Later, officers said they could not find the man and that the scene was clear.
The suspect is described as a black man wearing camouflage shorts and a gray shirt.
KCTV