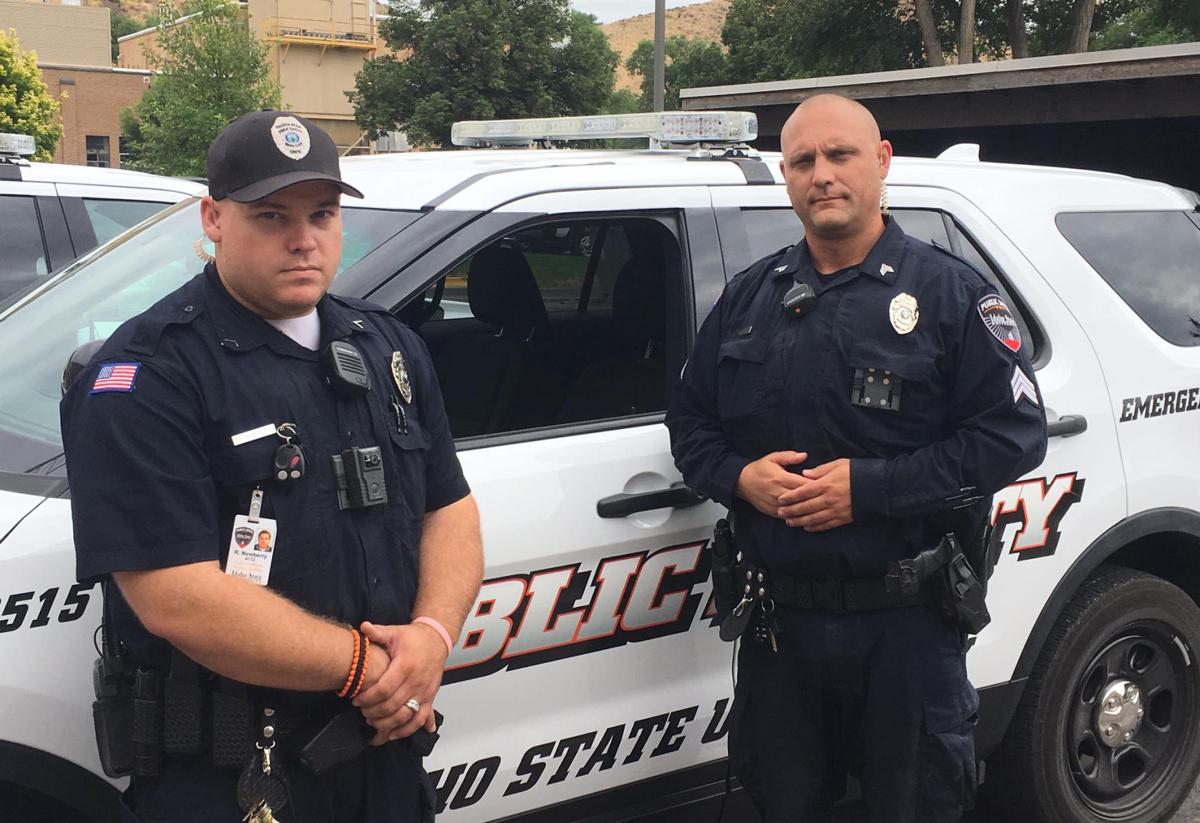 POCATELLO ID July 28 2017
— Thanks to the quick actions of two Idaho State University Department of Public Safety officers, a brush fire in Pocatello was contained before it got out of hand.
The quarter-acre fire was reported near Mountain View Cemetery and Red Hill Trail in the south part of town at approximately 2:30 p.m. Tuesday.
Due to the blaze's close proximity to multiple campus buildings and student housing facilities, ISU officials said they were considering evacuations.
Sgt. Josh Hill, a five-year veteran of ISU Public Safety, was the first to respond to the scene, followed soon afterward by six-year veteran Officer Robert Newberry. When they arrived, the flames were already chest-high and the two officers knew they had to act quickly before the fire spread.
"We had to get it contained right now before it got out of control," Hill said.
Hill and Newberry then attacked the blaze with their fire extinguishers. By the time the Pocatello Fire Department arrived on scene, the fire was out. In total, it took Hill and Newberry about five minutes to extinguish the blaze.
In the end, nobody was injured, no structures were damaged and no evacuations were necessary.
Both Hill and Newberry said this was the first brush fire they have responded to during their careers with ISU Public Safety. The officers said the only firefighting training they received involved the use of a fire extinguisher. This training stopped Tuesday's potentially destructive brush fire from getting out of hand.
"It's definitely a good day for ISU Public Safety," Hill said.
Fire officials believe the fire was human-caused, possibly by a discarded cigarette. The incident remains under investigation.
Idaho State Journal