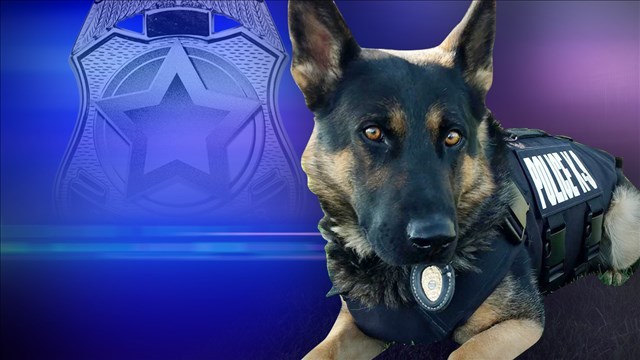 DeKalb County IN July 10 2017 A DeKalb County Sheriff's Department deputy has been suspended after he accidentally left his School Resource Officer canine in his car for several hours and it died.
School Resource Officer Courtney Fuller returned home at around 3 p.m. Thursday after going off duty with his canine partner, Mojo, in the back of his vehicle.
Fuller, distracted by a situation with his newborn child, failed to take Mojo from the back of his county police car, according to a news release from Sheriff Don Lauer.
At around 7:15 p.m. Fuller noticed that Mojo was not in his kennel and that he never took the dog out of his car. He found Mojo dead, possibly as the result of heat stroke.
Fuller immediately contacted his supervisor, who contacted the Allen County Sheriff's Department to conduct an outside, independent investigation.
Mojo's body was transported Thursday evening to Purdue University for a necropsy to officially confirm the cause of death and the results are expected back in 3-5 days, according to a release.
Fuller has been placed on suspension pending the result of the investigation.
When it's 80 degrees outside, the temperature inside a car can heat up to 99 degrees within 10 minutes, according to the Humane Society of America's website.