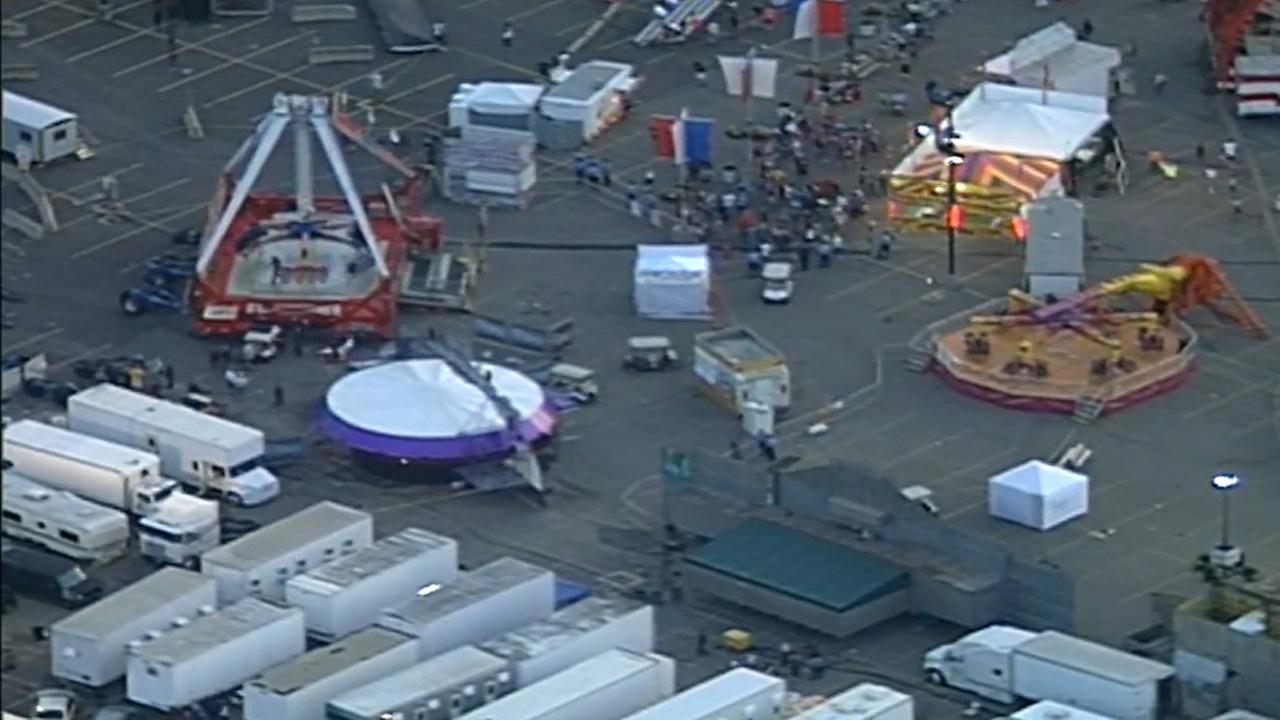 COLUMBUS, Ohio July 27 2017 A swinging and spinning amusement park ride called the Fire Ball malfunctioned and broke apart on the opening day of the Ohio State Fair on Wednesday, hurling people through the air, killing at least one and injuring seven others.
Five of the injured were in critical condition and the other two were described as stable at area hospitals, Columbus Fire Battalion Chief Steve Martin said. The man who was killed was one of several who were thrown when the ride malfunctioned, Martin said.
Dramatic video captured by a bystander shows the ride swinging back and forth like a pendulum and spinning in the air when it crashes into something and part of the ride flies off, throwing riders to the ground.
The Fire Ball, an "aggressive thrill" carnival ride that swoops like a pendulum and swings in a circle. It's one of the favorites of fair-goers.