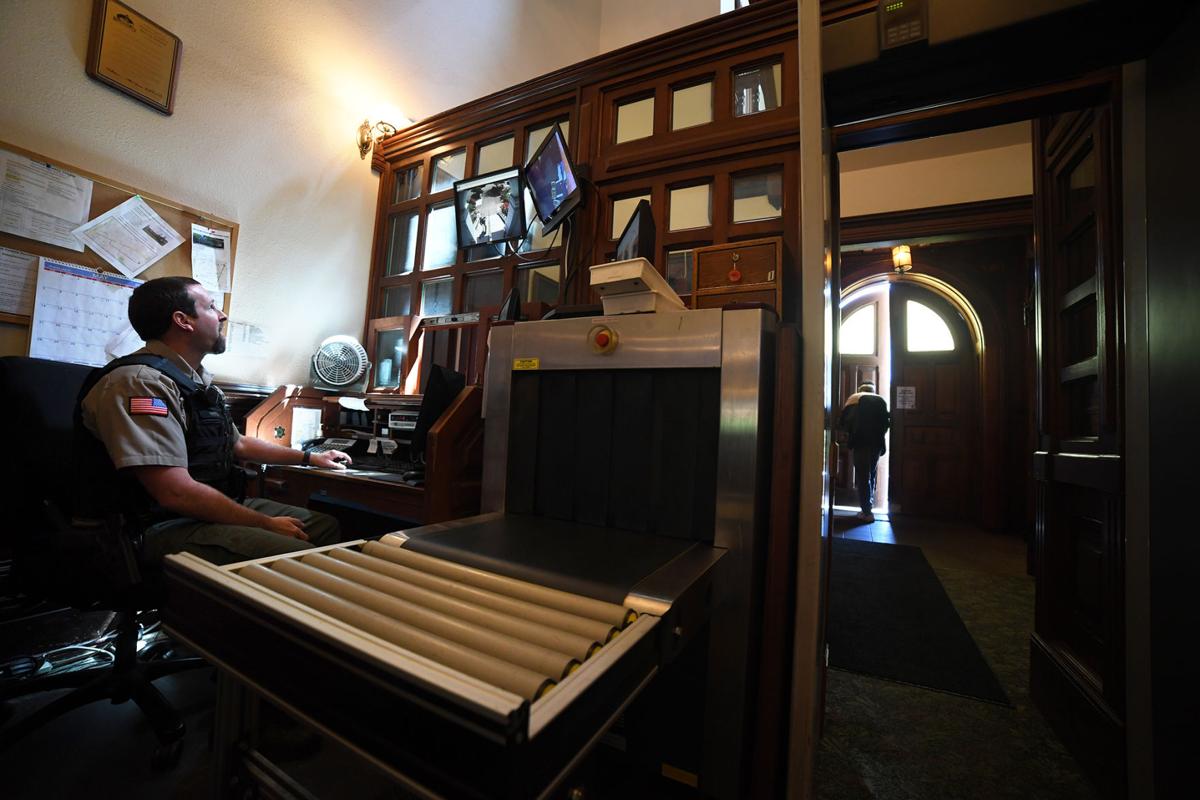 Benton County OR June 3 2017 The Benton County Sheriff's Office has hired a private security firm to provide screening in the courthouse so the deputies currently doing the job can be transferred to the jail.
Sheriff Scott Jackson said the contract with DePaul Industries for two full-time security officers will cost $130,000 a year.
Despite the added expense, private security will cost much less than the price tag for two new deputies needed in the jail, Jackson said. The two corrections deputies currently working security at the courthouse will move to working in the jail full-time. Hiring two additional full-time jail deputies would cost about $240,000 a year, the sheriff said.
"It's a small price to bring those jail deputies back into the jail and use them more efficiently," Jackson said.
Private security officers will start managing the X-ray screen and metal detector at the entrance to the courthouse on July 1, he said.
The sheriff said corrections deputies will still patrol the courthouse from time-to-time. They will also continue to escort inmates to and from court hearings, he said.
"I think it's going to be an enhancement of the security over there," Jackson said.
DePaul Industries provides unarmed security officers to businesses and government agencies in the Portland, Salem, and Eugene metro areas, the firm's website says. Its security officers are trained in-house by staff members, many of whom have law enforcement or military experience.