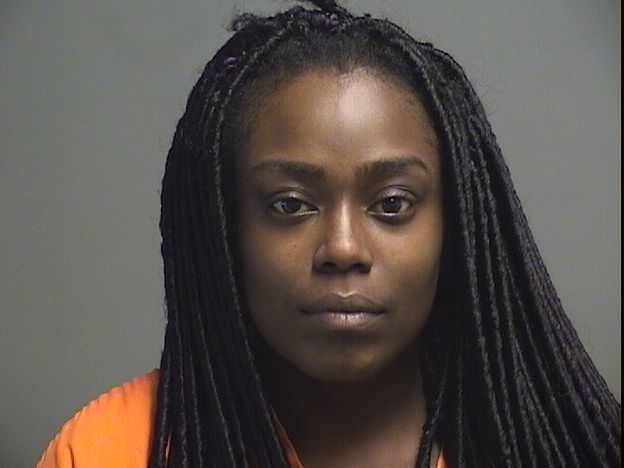 BOARDMAN, Ohio –May 28 2017
What started as a suspected shoplifting at a Southern Park Mall department store ended with a robbery charge being filed against a Youngstown woman and a store employee being bitten.
Boardman Police were called to the Macy's Tuesday afternoon to find a woman being held down by the store's loss prevention officer.
He told officers that when he caught the woman walking out of the store without paying for two watches, she voluntarily accompanied him to the loss prevention office.
But he says the woman then bolted from the office and he began to chase her.
Once he caught her, the loss prevention officer says the woman began hitting and pushing him until he could pull her to the ground.
During the struggle, the loss prevention officer says the woman bit his arm.
The woman, identified as 28-year-old Delphine Black, was booked into the Mahoning County jail on a charge of robbery.
Police also found she is wanted in Trumbull County for theft of drugs.