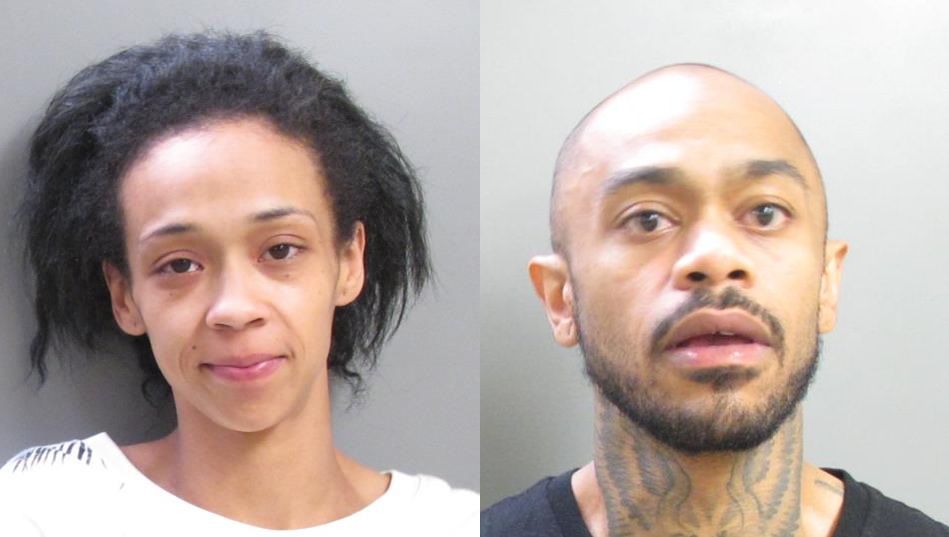 SALEM, N.H. May 13 2017 — Detectives on Thursday arrested two people who assaulted loss prevention security guards at the Mall at Rockingham Park on Feb. 15, police said.
Police said the two people charged stole $686 worth of merchandise, including five pairs of sweatpants and two hooded sweatshirts from the Lord & Taylor store at the mall.
In an attempt to evade the mall security guards, Lance Holloman, 30, of Boston threw a cup of hot coffee at one of their faces, police said.
Holloman was accompanied by Melody Williams, 31, also of Boston, who sprayed a substance believed to be pepper spray, according to police.
Each face two counts of robbery. Capt. Joel Dolan said the excessive use of force related to the throwing of hot coffee and use of pepper spray is included in the robbery charges.
Police said the loss prevention guards observed Holloman and Williams enter the store wearing sunglasses, and that Williams appeared to be carrying a large, empty bag.
The loss prevention guards said the man and woman selected seven pairs of sweatpants and two hooded sweatshirts before entering a fitting room together.
After leaving two pairs of sweatpants behind, Holloman and Williams left the store, where they were confronted by the loss prevention guards, police said.
Holloman and Williams then used the hot coffee and pepper spray to escape the guards and get away, police said.
Salem Detective John O'Donnell was able to work with officers from the Boston Police Department to make the arrests, Dolan said.
Holloman and Williams were arrested in Manchester Thursday before being turned over to Salem police.
They will be arraigned Friday in Salem.