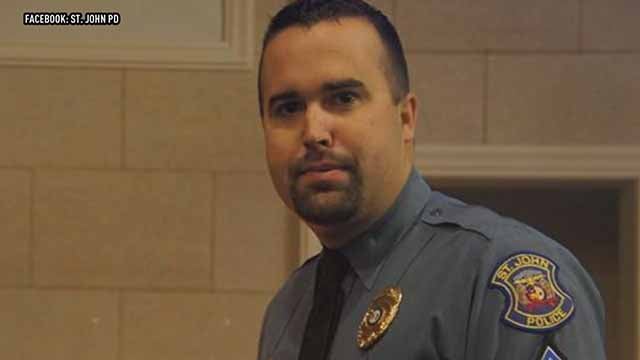 DES PERES, Mo. May 19 2017
A St. John police sergeant is off of the force after police arrested him for shoplifting hamburger meat at a Des Peres grocery store.
On April 21, Des Peres police say Sgt. Matthew Barthelmass walked up to the meat counter at the Dierbergs on Manchester Road.
The security officer followed him, and saw him walk to the cooking supply aisle and "conceal the product inside of his waistband. He had a larger Cardinals pullover on and could not see a bulge," read the report.
The report goes on to say Barthelmass paid for items inside of his cart, but not the meat in his pants.
He was confronted by the security guard when he was leaving.
"I asked the subject to remove the meat from his pants. He explained to me that he was a police officer for St. John Police Department," said the report.
St. John Police Chief J.R. Morris says Barthelmass has been with the department for 10 years.
News 4 interviewed Barthelmass in 2015 after he saved a man from a burning house.
"He's obviously pretty upset, law enforcement is his career, he's been a police officer for the last 15 years, it's all he knows," said his attorney Travis Noble.
In the report, Barthelmass allegedly begged the security officer not to call police saying "he will lose his job and this is his life."
Noble says he is still reviewing the allegation.
The police report says the hamburger meat was over $30 which meant Dierbergs Loss Prevention had to report it. The security guard said there was a photo of Barthelmass from a shoplifting incident in March.
Right now, he faces a municipal violation for shoplifting. He does not have any previous criminal charges or warrants.
"Once we get all the information we will see if it was a misunderstanding or what the circumstances are," said his attorney. "He's hoping this doesn't ruin his career.