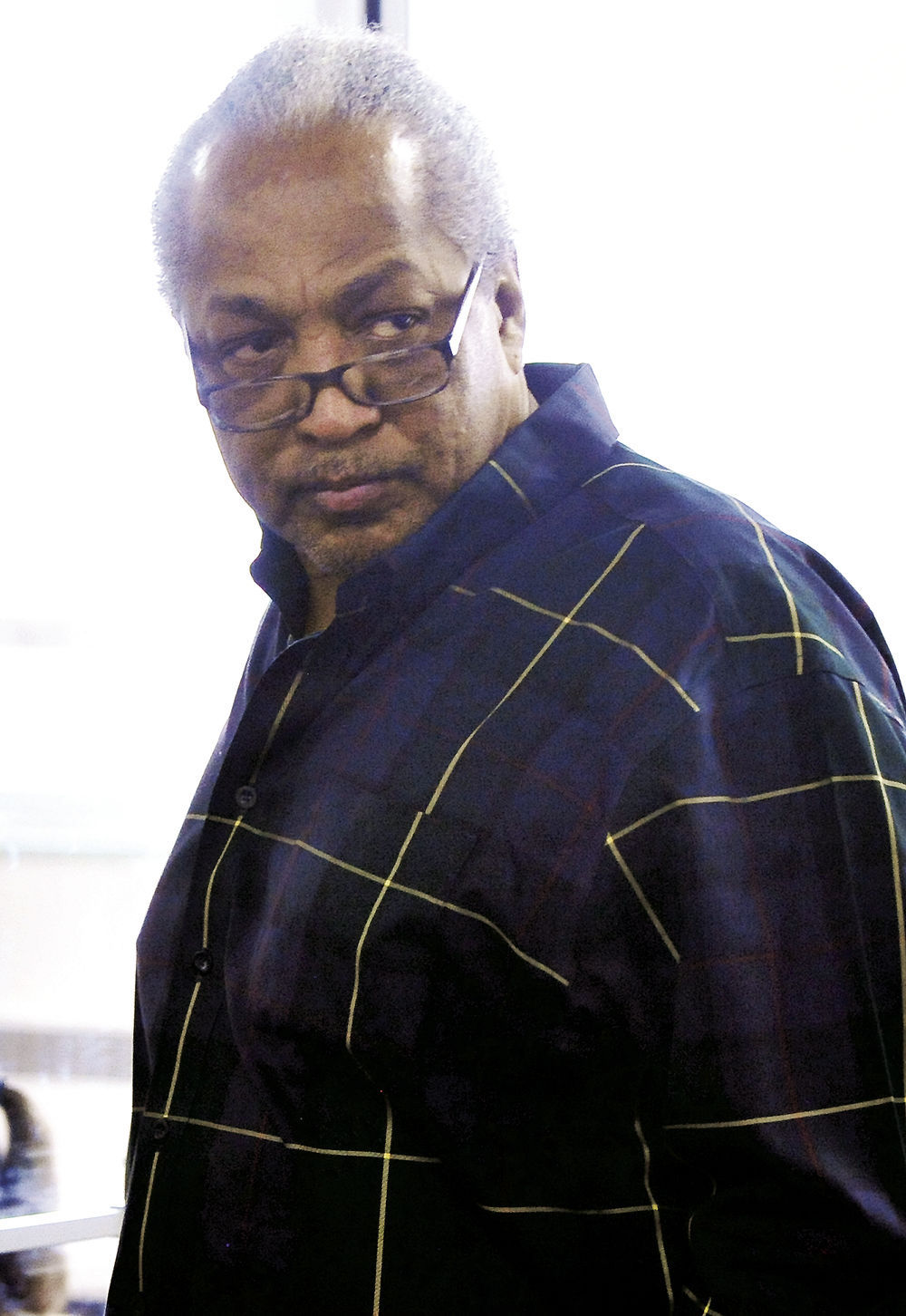 POCATELLO ID May 1 2017 — Unable to return a guilty verdict for the second-degree murder charge, a jury convicted Martin Edmo Ish of voluntary manslaughter Friday in the 2009 death of Eugene Lorne Red Elk.
Police arrested Ish, of Fort Hall, in June 2015 and charged him in connection to the death of Red Elk, a part-time bouncer at Duffy's Tavern in Old Town Pocatello.
Found severely beaten outside the pub, emergency responders transported Red Elk to Portneuf Medical Center and later to Eastern Idaho Regional Medical Center in Idaho Falls, where he died from his injuries three days later.
The trial began April 18 at the Bannock County Courthouse. After eight days of witness testimony, extensive evidence and two days of deliberation, a Twin Falls-based jury determined there was enough evidence to return a guilty verdict.
Although family of Red Elk, Ish, numerous court marshals and several courthouse employees packed the Bannock County courtroom, the room fell silent as the court clerk relayed the jury's verdict.
Following the manslaughter conviction, Judge David C. Nye initiated part two of the trial, which included the prosecution presenting evidence that would allow the state to prosecute Ish as a persistent violator based on two previous felony drug convictions.
In April 2003, Ish was found guilty of felony possession of a controlled substance for possessing over 3 ounces of marijuana. And in 2011, Ish was convicted of another felony possession of a controlled substance for methamphetamine.
Objecting to the prosecution's only witness, Pocatello police Detective William Brown, who testified that those charges were felonies, the defense team questioned Brown's competency of determining the severity of specific charges.
In addition to arguing that the documents did not explicitly mention the charges were felonies, the defense also argued the documents were not provided to them during the evidence discovery process.
Nye conditionally overruled the objections and said he would take up any legal matters regarding the objections after the jury reached a verdict.
The jury returned its verdict within minutes, ruling that Ish did commit two felonies previously and that Nye should consider those convictions during sentencing.
The court on Friday did not set a date for sentencing but will provide one as soon as the information becomes available.
The supplemental verdict of a persistent violator adds no less than an additional 5 years in prison and may extend to a life sentence.
The charge of voluntary manslaughter is punishable by a fine of up to $15,000 and up to 15 years in prison.