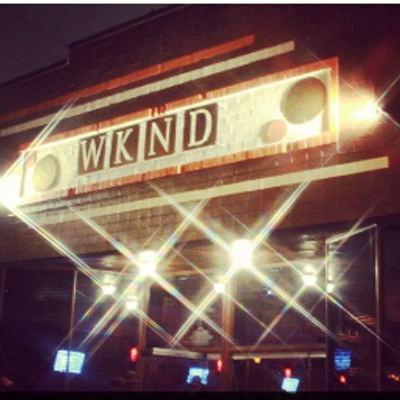 NASHVILLE, Tenn. May 23 2017-- A security guard is speaking out tonight, after surviving a shooting in 2014.
Metro Police identified Lazarus Payton as the gunman that opened fire on WKND Lounge in Midtown July 18th, 2014.
The suspect shot hit three victims according to officers, including Demetrius Tucker.
Working in the security industry for 14 years, Tucker says his first day at the nightclub became his last when he ended up in critical condition at Vanderbilt Medical Center.
"It pretty much changed everything," says Tucker, who faces more surgeries years later.
Police say the gunman was kicked out of the bar and 15 minutes later Payton returned with a gun.
"He came back and decided to shoot everybody that was outside. He pretty much ambushed us. He had an umbrella and kind of concealed himself. He shot me and a couple of other people that were there. This guy was malicious," explained Tucker. The victim adds that he was shot 8 times, before the suspect ran away.
Tucker says his injuries are significant. "Gunshots completely shattered along my jawline, they had to repair my jaw, there's metal in my face. I have no feeling under my lips. I lost sense of taste. I had to basically learn how to walk again...chiropractors, dentist, pain clinics, regular doctors...my life now is mostly seeing doctors."
And all of the medical bills keep piling up.
Attorney, Candes Prewitt says, "Several hundreds of thousands of dollars already and none of these expenses have been paid.
It's just unfortunate that it happened while he was trying to keep others safe, they're hurt and left for dead so to speak."
Tucker says, "The WKND told his mom they would help me with anything that he needed. They told me I was a hero and now years later they have not done one thing to help me and my situation."
Now Tucker and his attorney say a civil suit is pending in court with WKND and the property owner.
Tucker says, "I've lost a lot. I've lost a lot of feeling, a lot of joy in my life… all because I worked at the WKND one day."
In the meantime, Prewitt says similar and general crime in the mid-town area is also a concern. Tucker says he is also focusing on more surgeries he will have to undergo, in addition to his other recovery treatments.