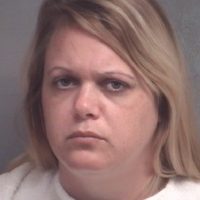 Joplin MO April 9 2017 Nude pictures sent from a teacher to several students has landed a Joplin teacher in jail.
Last week, 37-year-old Amanda Schweitzer, a Joplin middle school teacher was accused of sending the photos and having sex with underage teens.
Schweitzer was charged with first degree statutory rape.
Joplin Police had been investigating Schweitzer after allegations surfaced that she sent nude photos of herself to three male students.
Police also say that she had sex with a 13-year-old boy.
Schweitzer is being held on $40,000 bond.
There was no information on her employment status with the school.