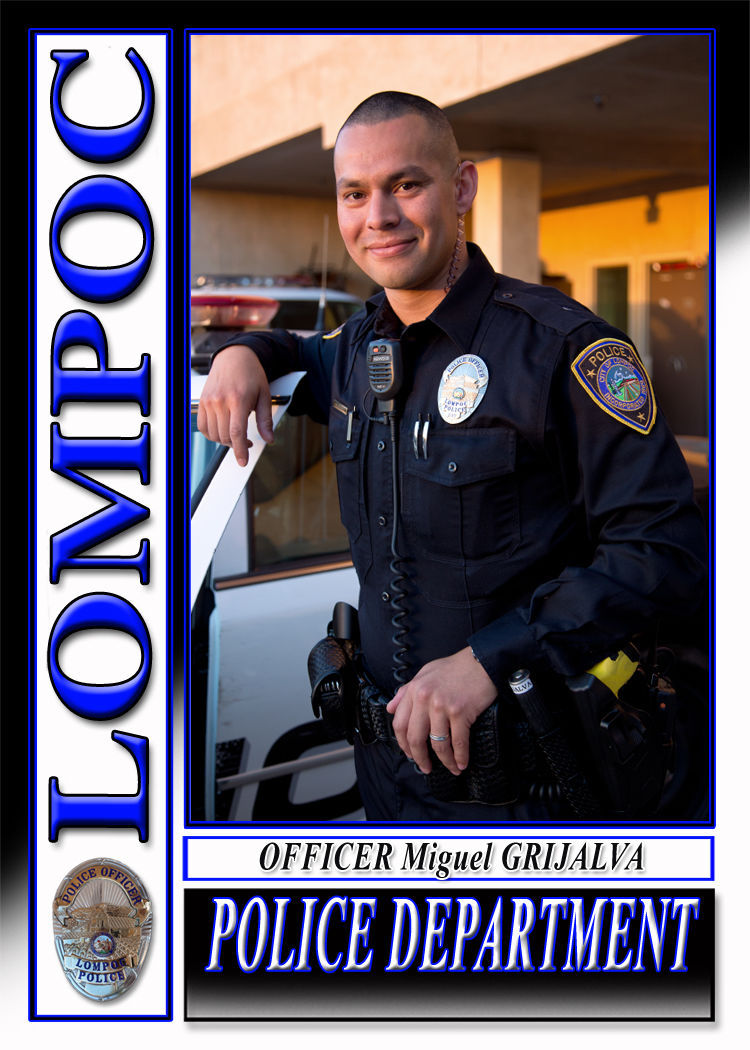 Santa Barbara County CA March 8 2017
The Santa Barbara County Sheriff's Office is investigating the apparent suicide of a Lompoc Police Department officer that occurred early Tuesday morning.
City officials announced the death of three-year Lompoc Police Department veteran Miguel Grijalva on Tuesday afternoon.
"The Lompoc Police Department asks the community to keep Miguel and his family in your thoughts and prayers. Our Lompoc Police Department employees are devastated by this news and are grieving, as well," said Samantha Scroggin, city spokeswoman.
According to the city's statement, Grijalva was off duty and outside of Lompoc city limits when he died.
"The Santa Barbara County Sheriff's Office is handling the death investigation case, and the preliminary investigation indicates that the death was a suicide," Scroggin said.
The Santa Barbara County Sheriff's Office took over patrol functions Tuesday and Tuesday night so that Lompoc police staff could "spend time with their family and friends as they grieve their loss," officials said.
Lompoc Police Chief Pat Walsh said he is grateful to the Santa Barbara County Sheriff's Office for its assistance.
The city also will provide counseling for police staff.
Prior to joining the Lompoc Police Department, Miguel served in the United States Marine Corps.
Grijalva graduated from the Hancock College Law Enforcement Academy in 2014, when he was awarded the Leo Ortega Memorial Award, given to the most inspirational cadet.