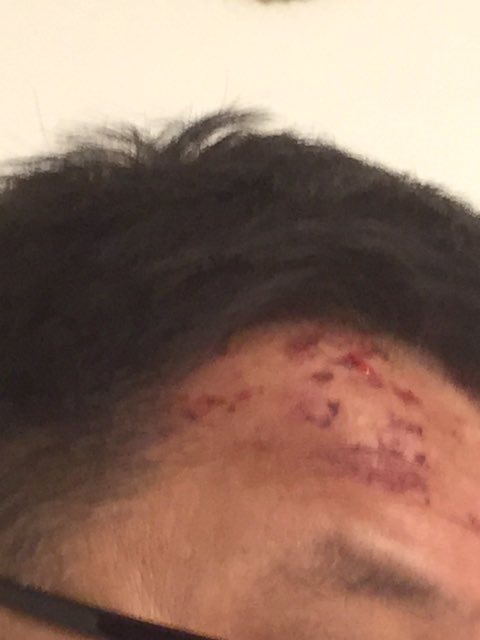 Edmonton Canada March 7 2017 An Edmonton man claims West Edmonton Mall officers were too rough as they escorted him out of the building after he went to a store to complain an alleged double charge.
Xiaobo Wu's wife went shopping at the Zara store in West Edmonton Mall in late February, and days later, a credit card statement allegedly showed she had been charged $80 twice.
Xiaobo Wu says West Edmonton Mall security was too rough on him while they removed him from the property last Friday.
Wu decided to go to Zara to ask for a refund, and by his second trip to the store last Friday, Wu was fed up by "terrible customer service."
"I said, 'I am not leaving until I get this settled … I've spent my whole evening here, I'm hungry, I haven't had dinner, and I was told what to do and I will leave here immediately if you can get refund done," Wu told CTV News.
Zara employees told CTV News Wu was causing a scene, being loud and assertive.
Wu said four guards took him outside to a parking lot, and forced him to the ground – allegedly scraping his face and knees.
I just could not believe the fact I was treated like this … A simple small refund turned out into this in this country, here in West Edmonton Mall," Wu said.
Wu said he was charged with trespassing and put in mall holding cell before was released about an hour later without a ticket, and banned from the mall for 24 hours.
He also filed a complaint with police and is seeking assault charges for the officers involved.