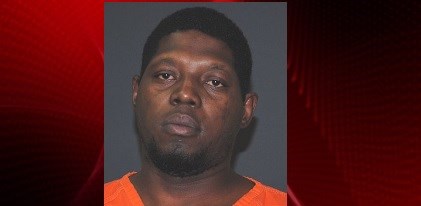 LAKE CHARLES, La. –Jan 11 2017
A security guard at an inpatient treatment facility is accused of rape.
According to Kim Myers, a spokeswoman for the Calcasieu Parish Sheriff's Office, on December 29, 2016, deputies responded to a complaint in reference to a women being raped at a local inpatient treatment facility.
The victim, who was a patient of the facility, told detectives she had gone to sleep on the previous night and was awoken by a man, later identified as Joshua J. Lewis Jr., 33, of Lake Charles, a security guard at the facility, entering her room and having sexual intercourse with her.
She then advised detectives when Lewis heard noises coming from the hallway he pulled up his pants and left her room, stated Myers.
The victim was transported to a hospital where the examination revealed injuries consistent with rape, according to deputies.
On January 6, when detectives spoke with Lewis and he allegedly denied raping or having sexual intercourse with the victim.
He advised detectives he entered the victim's room because she called him to go in as he passed her room in the hallway, according to detectives.
When detectives reviewed video surveillance they observed Lewis walking down the hallway and entering the victim's room, where the door was closed.
Administrators at the facility advised detectives that their policy states that there must be two security guards together to enter a female patient's room.
Lewis was arrested and booked into Calcasieu Correctional jail and charged with third degree rape.