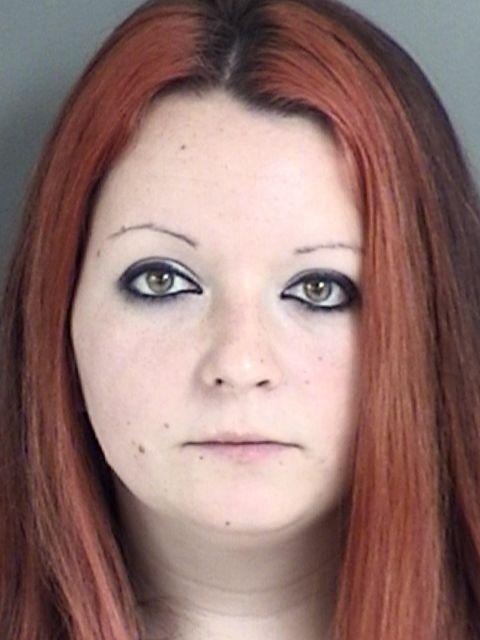 Angelina County TX Jan 13 2017
The Angelina County Sheriff's Office arrested a Lufkin woman Friday for allegedly stealing more than $5,000 from her place of employment in late 2016.
Nina Marie McVay, 24, remained in Angelina County Jail as of Friday afternoon, and no bond had been set for the theft charge, according to county records.
On Nov. 28, 2016, a detective with the sheriff's office responded to the Dollar General in the 3000 block of U.S. Highway 69 north in reference to ongoing employee theft, according to the arrest warrant. The detective spoke with the store manager and loss prevention officer, who said McVay admitted to stealing more than $5,000 from the business.
The theft became apparent after a monthly business report revealed a pattern showing loss of money on the days McVay worked, the warrant stated. On Nov. 28, the manager called McVay to the store to discuss the issue, and McVay gave verbal and written confessions.
McVay also confessed to the detective, according to the warrant. She told the detective that as the store closed, she would take the money from a bank deposit envelope intended to be left over for the manager to deposit in the bank the following day.
McVay said she had stolen money on multiple occasions since August 2016, the warrant stated. McVay's confession to the detective was audio recorded and placed into evidence.
This appears to be McVay's only criminal offense in Angelina County, according to county records.