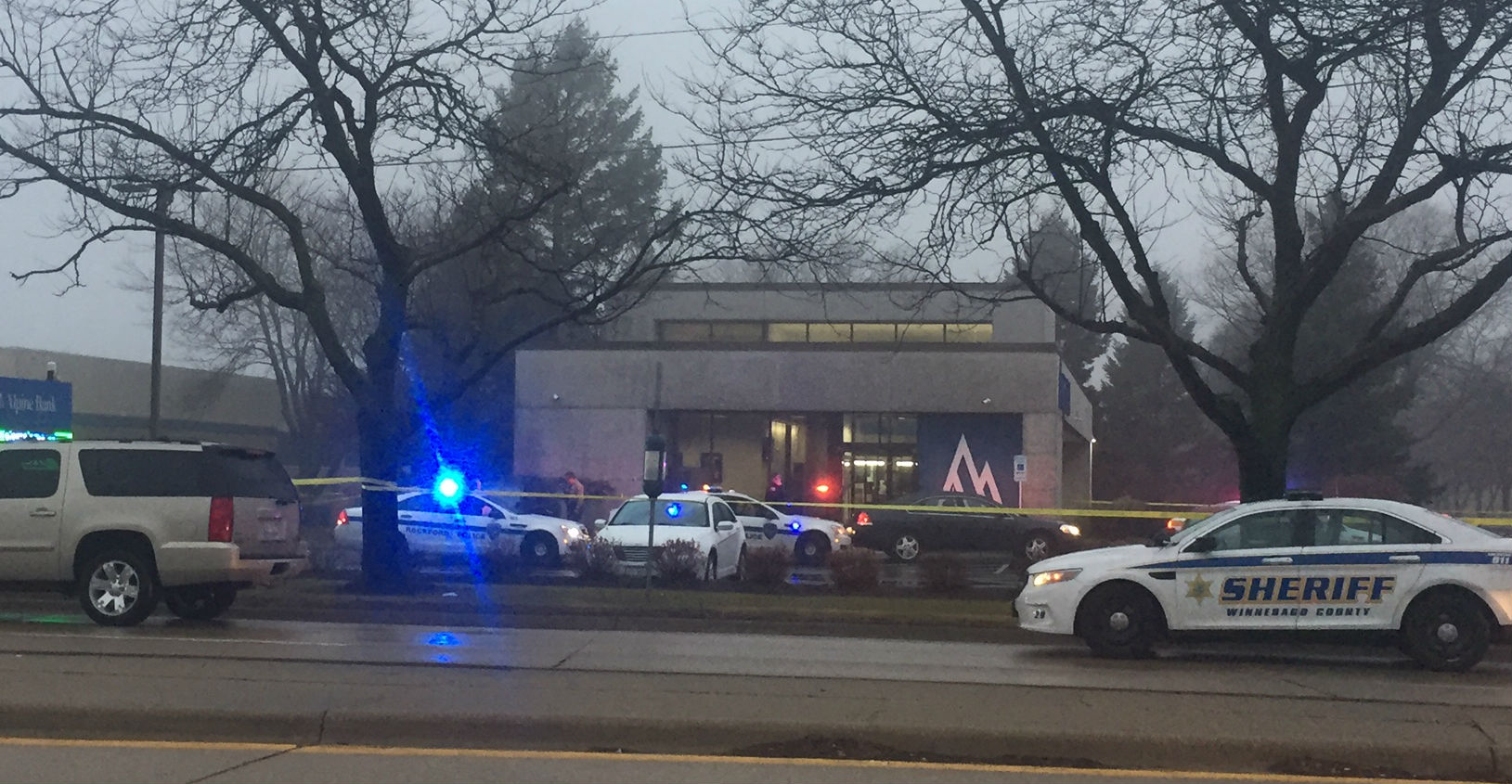 ROCKFORD IL Jan 21 2017
Rockford Police confirmed late this afternoon that a suspect bank robber has been shot and killed by a security officer.
Police say the incident occurred at Alpine Bank in the 2200 block of North Mulford Road just before 4 p.m. Friday.
According to a law enforcement official, the suspect ran into the bank with his gun drawn. Police believe he did fire his gun inside the bank several times.
Sources say the suspect ran up to the teller line. An armed security officer was standing nearby, noticed what was happening and shot the suspect. The suspect then fell to the ground.
As employees and customers took cover, the security officer then stood by the man while police were called.
Alpine Bank said all of its employees are safe. The Winnebago County Coroner Bill Hintz said he has been called to the scene.
FBI officers are on the scene. They are investigating the robbery along with Rockford Police.