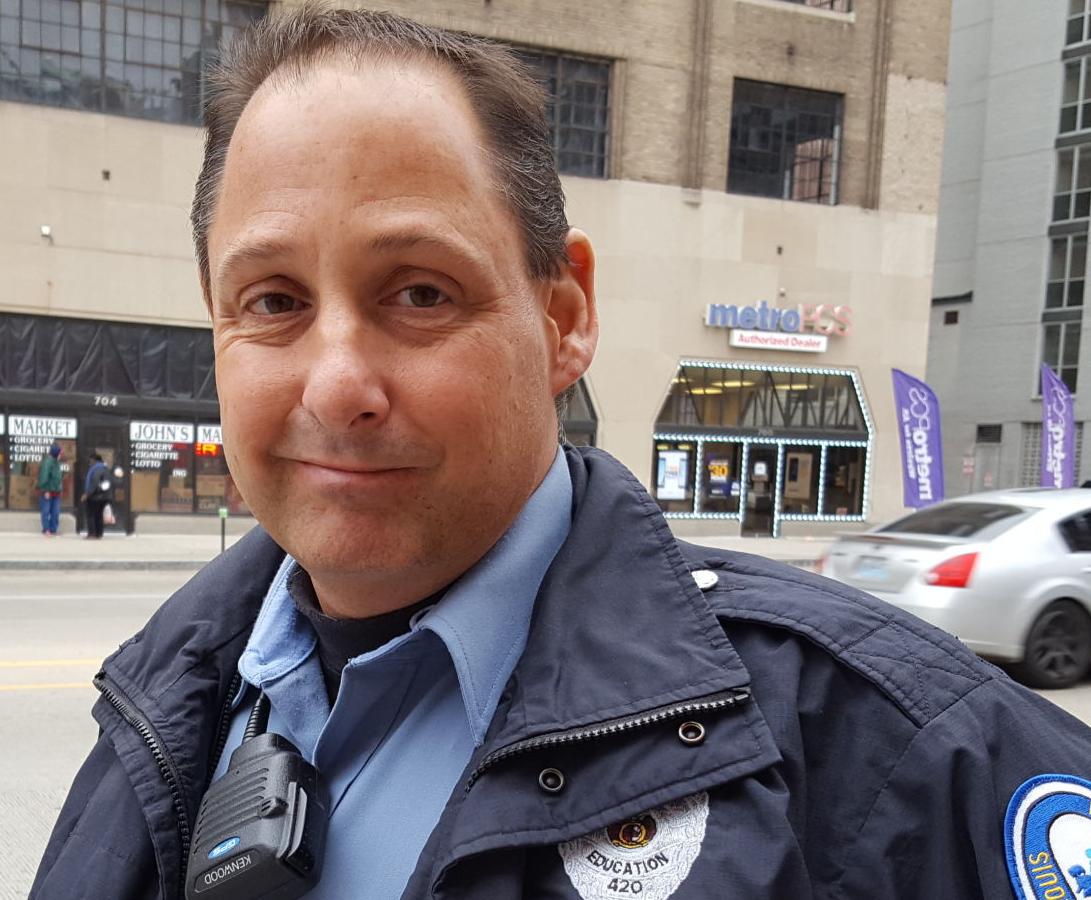 By: Joe Holleman
ST Louis MO Nov 27 2016 Anyone picking up a Pittsburgh newspaper last week probably saw a story about "Rudy, the Rogue Rooster," a fowl that had decided to make his home in the yard of a man named Henry Gaston.
But as Pittsburgh reporters pointed out, the city does not allow people to keep roosters, and the cock had crowed enough to send neighbors howling to city officials.
And even though the city's own animal control officers couldn't catch the bird, a judge ruled that Gaston was responsible: Get rid of the fowl, or get fined.
Then the press reported that Gaston's hero came riding from the west: Frank Cantone, head of St. Louis Chicken Rescue.
Frank who? St. Louis what?
"What can I say, I've grown to love chickens," said Cantone, a former paramedic who lives in south St. Louis and has for three years worked as a safety officer for St. Louis Public Schools.
After hearing about Gaston's plight through a chicken-farming website, Cantone offered his help.
"I talked to a Pittsburgh reporter who'd been covering it, and she got me in touch with a city inspector, who connected me to the judge," said Cantone, sounding exactly like people in St. Louis expect people from New Jersey to sound.
On Nov. 16, Cantone told the judge in an open-court phone call that he would come to Pittsburgh, no charge, and rescue the bird. "Then the city administrator said they'd tried to catch Rudy, and it just couldn't be done."
"I took that as a direct challenge."
So before dawn on Nov. 19, Cantone and his daughters — Lindsey, 12, and Felicity, 10 — headed east.
"We drove through sun, rain, sleet, snow, a blizzard in Ohio, and we got to Pittsburgh 12 hours later," Cantone said, adding that his girls "saw it as a road trip, an adventure."
The trio immediately went to the Gaston home, and indeed saw Rudy on site.
"The wind was blowing and it was snowing like crazy, and there were TV crews there. When I got close to grabbing him, he flew into a tree."
At this point, Cantone explains that roosters can't really fly, but they can hover and hop from perch to perch.
"But this rooster flew about 75 feet straight up into the air," he said. "Saw it with my own eyes."
So the Cantones called it quits that night and returned Sunday. They eventually discovered Rudy in his favorite bush, only to have him take off again. The rest of Sunday morning involved the Cantones chasing Rudy around the neighborhood.
Eventually, they cornered him under another bush. Wearing protective gloves, Cantone grabbed him and put him in his car.
At that point, the story was picked up by the Wall Street Journal, U.S. News & World Report and others. "And I've got others calling me," Cantone said.
Cantone, 43, was born and reared in southern New Jersey, where chickens come in packages. He didn't develop an affinity for the birds until he moved to St. Louis County in 2005 and a friend gave him two chickens and a rooster, for fresh eggs.
He enjoyed the eggs, but he also developed a genuine love for the animals.
"They also eat bugs and they keep your lawn fertilized," he said, "But more than that, they're all individuals and just fun to watch."
Rhonda Cantone, Frank's wife, also loves the fresh eggs, but has her reservations.
"Sometimes they drive her a little nuts," he said, then added specifically, "They do poop a lot."
His rescuing days began in earnest in 2012 when a Wisconsin farmer died and left 32 chickens behind. Cantone drove north and rescued the entire flock. And he's been saving them ever since.
"A lot of times, someone gets a baby chick for Easter or something, and then it gets too big and they want to get rid of it. That's where I come in," he said.
St. Louis allows a homeowner to have four chickens. So when Cantone's feathered population gets too high, he takes birds to his mother's farm in Wildwood. "She usually has anywhere from 75 to 100 birds," he said.
The Cantones drove home Nov. 20, with Rudy in the car. "He's at my house now, waiting to get checked by a veterinarian," he said.
Note: Cantone's act of animal mercy set him back about $1,300.
"A lot of that was my fault. I took the girls to this candy store in Pittsburgh that had every kind of candy imaginable," he said.
"They were like, you know, kids in a candy store."