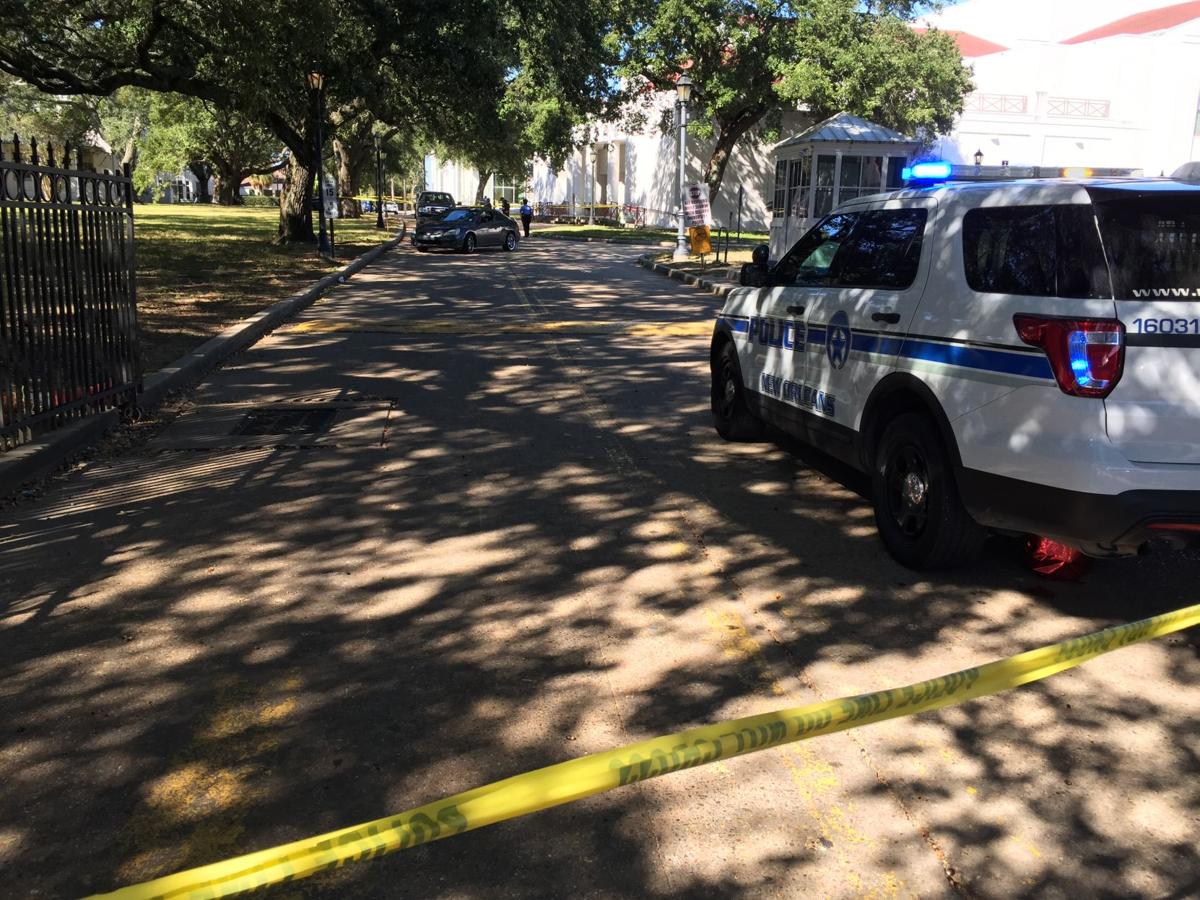 New Orleans LA Nov 18 2016 A Dillard University police officer opened fire Thursday at a moving vehicle that authorities suspected had been involved in an assault on campus.
No one was hit by the bullet, and New Orleans police said later they were looking for the vehicle, a white Lexus with tinted windows.
The incident happened shortly after 11 a.m. on Gentilly Boulevard. The Dillard officer, Patrick Hills, responded to a report that "off-campus assailants entered campus and assaulted a Dillard University student," the university said in a statement.
"The assailants refused to heed the officer's command to stop and accelerated toward the officer, who then fired a single shot at the vehicle before removing himself from harm's way," the statement said.
The New Orleans Police Department released a statement saying Hills did not fire his weapon until after he got out of the way of the vehicle.
The NOPD's Force Investigation Team is investigating whether the use of force was justified.
Dillard police, meanwhile, opened an administrative investigation into the incident. Hills has been with the Dillard police force for about two years.
The victim of the assault was taken to a hospital. University officials said the extent of his injuries was unknown.
The Dillard University Police Department's policy on use of force forbids officers from opening fire "for the purpose of apprehending or stopping a fleeing felon."
"Officers shall not discharge a firearm in the direction of a moving vehicle unless the occupants of the vehicle are using deadly force against the officer or another person, and such action is necessary for self-defense or to protect the other person," the policy says.
The incident was at least the second time this month the university's small police force used force. On Nov. 2, Dillard officers used pepper spray on a raucous crowd, including students, that had gathered outside a school auditorium to protest the inclusion of David Duke, the former Ku Klux Klan grand wizard, in a televised U.S. Senate debate.
David Grubb, a university spokesman, called the use of pepper spray "a last resort" that had been made "to stop the advancement of the crowd."
Six people were arrested during the protest and booked on counts of obstruction of a public passage. The misdemeanor charges were later refused by the City Attorney's Office.