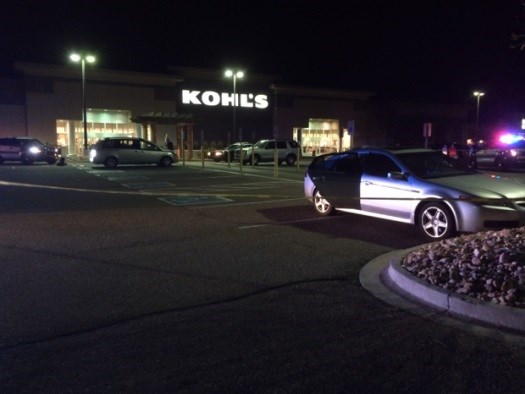 Pueblo CO Oct 19 2016
A retail theft at a local department store turned violent when officer say that they responded to a call about a shoplifting.
Police Officers Cpl. John Guerrero and Officer Carl Pagels responded to the Kohl's department store in Pueblo on Monday, October 10th on reports of shoplifting and trespassing in progress.
Reports said that store employees were trying to detain a man and that things were escalating.
Upon arrival, after blocking in a stolen vehicle, the driver, identified as 22-year-old Jonathan Martinez struck Officer Guerrero with the vehicle and attempted to flee the scene. The officers then fired at Martinez, shooting him while he was inside the vehicle.
Martinez was injured in the shooting and transported to a Denver hospital. He was wanted on three warrants including ID theft at the time of the incident.
Corporal Guerrero has been with the department for 18 years and Officer Pagels has been an officer with the department for 13 years, according to Pueblo PD. Both are assigned to patrol and are on paid administrative leave.
The investigation is ongoing.