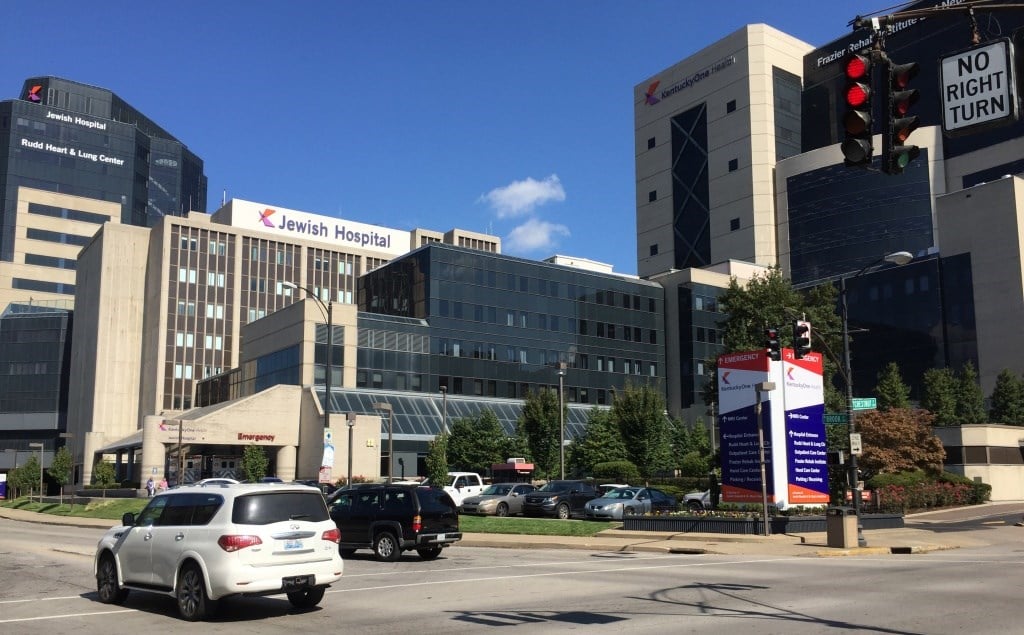 LOUISVILLE, Ky. Oct 19 2016 KentuckyOne Health laid off 104 security workers last week after contracting with a third-party firm to provide uniformed guards at its locations throughout the state.
KentuckyOne operates 26 hospitals and outpatient facilities, including University of Louisville Hospital, Jewish Hospital and the James Graham Brown Cancer Center in Louisville.
G4S, a global security provider based in London, is now KentuckyOne's "single provider" of security guards, KentuckyOne spokeswoman Barbara Mackovic said in a prepared statement. The change occurred Friday.
"This change is being made to improve security, enhance the culture of safety and provide an excellent experience for patients, families, medical staff and employees," Mackovic said.
She added that "over half" of the laid off employees were hired by G4S or into a different job at KentuckyOne.
The security workers were offered severance pay in exchange for not pursuing any discrimination claims and other promises, like not to say anything disparaging about KentuckyOne, according to settlement paperwork obtained by WDRB.
KentuckyOne -- a unit of Denver, Colorado-based Catholic Health Initiatives -- has trimmed its workforce several times since it was formed in 2012 as the nonprofit company has tried to improve its financial performance.
Earlier this month, the University of Louisville accused KentuckyOne of reneging on nearly $60 million owed to U of L under their partnership at University Hospital and the Brown Cancer Center.
CHI, KentuckyOne's parent company, lost $260 million on its operations in the nine months ended March 31, according to its most recent financials.
KentuckyOne accounts for 14 percent of CHI's $16 billion in annual revenue.
But KentuckyOne's finances improved in the nine months ended March 31 compared to the same time a year earlier, according to the latest available figures.
KentuckyOne generated $87 million in operating earnings – a profit margin of 4.9 percent – during the period. A year earlier, KentuckyOne generated $37 million, or a 2.2 percent margin.