Scottsdale AZ March 31 2015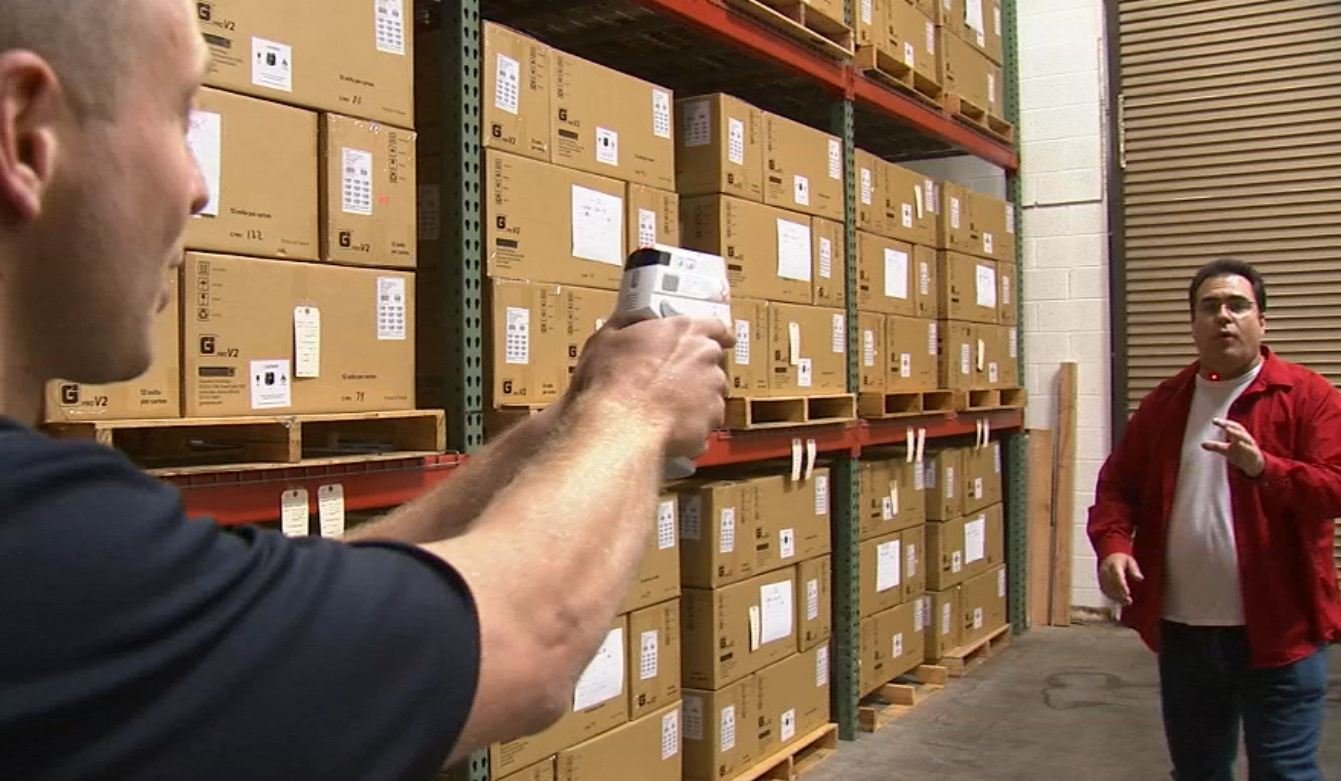 A Scottsdale company has created a new device meant to bridge the gap between unarmed and lethally-armed security guards.
Guardian 8 makes a device called the Pro-V2. It looks somewhat like a stun gun, but it's designed
to disorient, record and even pepper spray a target.
"We've seen deployments where the product has gone into hospitals. As a result, just by virtue of seeing it on the duty belt, there is a check in the public's behavior because they see you have something with you," explained Paul Hughes, the chief operating officer for the company.
Already, seven Arizona security companies are using the $450 tool, which is designed to be used in three stages. First, the security guard can activate a laser pointer in the barrel, which starts an HD recording of what is happening.
Then, an alarm and strobe light meant to disorient a target can be triggered.
Finally, a stream of pepper spray can be launched.
"It's the layered defense capabilities that we've built into the product. We're actually providing a couple different warning states before we get to the point of deploying that precision stream. Ideally it doesn't even come out of the holster," Hughes said.
KPHO